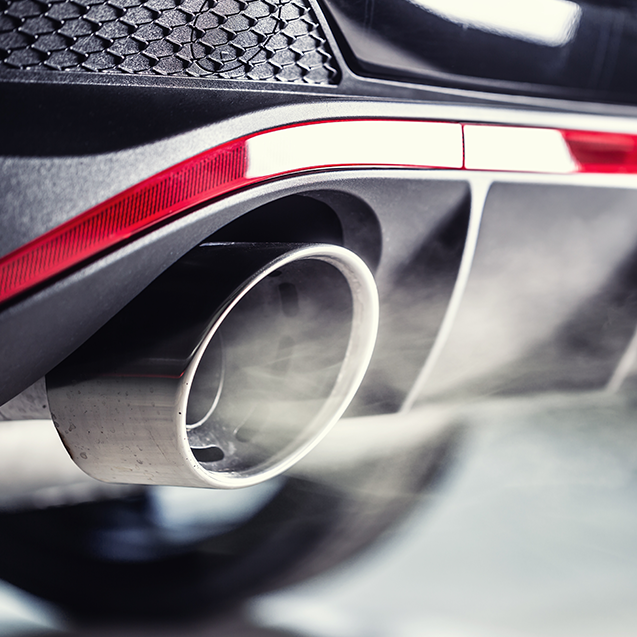 There's a dirty little secret to e-commerce and I mean that quite literally. In the fight for a clean earth, brick and mortar retail are often cast as the villain against online shopping, which is portrayed as the fairy godmother of a green earth. The actual reality, however is completely the opposite. When you think of carbon footprint, e-commerce is in fact Bigfoot, and it's time people started talking about it.
By Hadley Dean
Let me first say, where e-commerce is good for the environment, I fully support it. As traditional retailers in Poland we are not at all threatened by our brethren in the online world. I explain why here. In a broad sense, it is because online sales enhance our brick and mortar figures.
The Landfill Factor
The amount of packaging in sending items individually to every home, is much greater than what gets sent to a central store. As consumers make one-off purchases, there is more plastic, more Styrofoam, more waste which eventually makes its way to landfills, or worse, our oceans. And with e-commerce there are higher return rates, so this all gets amplified.
The Carbon Footprint
Staying at home making purchases obviously reduces one's carbon footprint, right? Not really. Think about it. Someone has to get those orders to your house. And while delivery trucks do carry more than one person's order, same day delivery is accentuating how much is driven around inefficiently, covering much more road than it otherwise would. Add to that, ordering from several different vendors means there may be multiple delivery trucks. Compared with going and buying groceries, clothes, electronics, and a take-out meal from under one roof, and it's clear there isn't much of an advantage to e-commerce.
Andy Murdock of the University of California, did a great job of explaining this problem here. He notes that "from a climate perspective, that speedy pair of socks takes us in completely the wrong direction, putting more of the most polluting vehicles on the road."
Buying Habits Are Unclear
Another problem with assessing the impact of e-commerce on the environment, is it is unclear that people making online purchases are just shopping from their laptop. There is a lot of evidence that people will often first check things out in person so they can touch and feel them, and then go buy online. The impact on the carbon footprint is therefore doubled.
The Problem with E-commerce
The environmental costs involved in e-commerce that are often overlooked. This was recently addressed in an excellent piece by Miguel Jaller of UC Davis. Jaller notes that only giant online players like Amazon and Walmart have the clout to make changes necessary to improve the environmental profile of ecommerce but doing so would likely decrease their competitive advantage.
What We Are Doing
As a company we are firmly committed to environmental responsibility and a clean earth. We here at EPP own shopping malls across Poland. Before we agree to any property, we have three criteria: the property must be dominant, defensible, and sustainable. While this is extremely good business practice, it also translates into better for the environment.
For a retail centre to meet these criteria, it must be in a heavily populated area, on people's route to and from their daily activities, and easily accessible by multiple public transit routes. The point of this is people can access these centres easily, without adding much extra to their individual carbon footprint.
The second factor we look at is a broad retail mix. There are food and beverage options, in addition to electronics and fashion, and perhaps most relevant, much of our property is grocery-anchored. The aim of this is our centres should be a one stop shop, thereby reducing individual carbon footprints even further. If people have to run around to multiple location to get all their needs fulfilled, they are definitely putting a larger toll on the environment.
Moving Beyond the Basics
We are always looking to do more, as we believe corporations have a role to play in setting the tone across countries where they operate. As such, we have just initiated our "Go Green, Go Clean" program. We are working with PCBC, the Polish Centre for Testing and Certification to launch the first ever program to ensure the highest environmental standards are met in all our shopping centres. The independent Polish body will certify that EPP shopping centres will use only environmentally friendly and people friendly services, solutions and products dedicated to maintaining cleanliness at retail facilities and public utility properties.
These services are marked by the EU Ecolabel sign. To achieve this marker, products and companies must comply with standards set by the European Commission and must satisfy the highest quality and health standards. EPP is proud to be the company bringing this program into Poland.
I don't claim to have all the solutions to the environmental conundrums of today's world, but in terms of shopping, I'd certainly advise doing more of it under one roof and traveling home with one's purchases on public transport or in a clean car.
Hadley Dean is CEO of -Poland's largest owner of shopping malls.