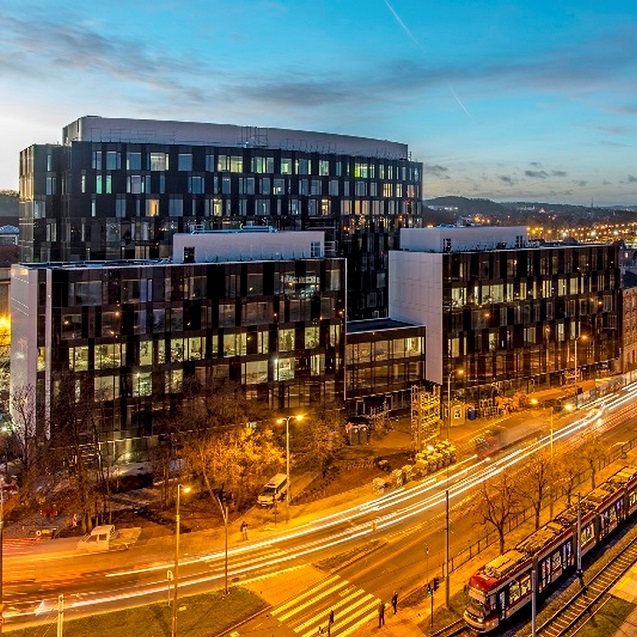 Warsaw, December 23, 2016 – Echo Polska Properties (EPP) and Echo Investment have concluded final agreements concerning the joint purchase and construction of a multifunctional project at 22 Towarowa street in Warsaw. The property with an area of 6.5 hectares is located in the heart of the fastest growing area of the capital city and is the largest commercial plot in the center.
EPP will acquire 70% stake in the SPV (special purpose vehicle) which owns the property, while Echo Investment S.A. – the remaining 30%. The total purchase price is 120 million euro, of which 77.4 million will be paid in 2016, and the remainder – upon fulfillment of agreed conditions.
EPP will manage the property, while Echo Investment is the developer of the project. Towarowa 22 spans an area of 6.5 hectares with the opportunity to develop the project of 100 000 sq. m. of leasable space.
Hadley Dean, CEO of EPP comments – It is an exceptional acquisition for EPP, which will allow us to create a unique project in the capital. It is also an ideal complement to our portfolio because of the attractive location – the last of its kind in the center of Warsaw.
A ratio of modern retail space per 1000 inhabitants in Warsaw is 450 sq. m., which means that the market is ready to absorb further retail investments. In comparison, in Poznań or Wrocław, the ratio is 600 sq. m. per 1000 inhabitants. "This is going to be the 5th generation project in the city where the purchasing power of residents is 80% higher than the national average."
The commencement of the construction works is scheduled for 2018 with a planned delivery in 2020/2021.
Through 2014 to 2016 the seller, Griffin Real Estate, merged several parcels of which the Towarowa 22 site is composed.
– We are pleased with the opportunity to participate in the Towarowa 22 project, which will renew this part of the city and create a place where people can live, work and spend their free time. Echo and EPP will use its unique experience gained in many areas and contribute to the transformation of the Wola district – a part of the new city center, especially when it comes to entertainment and shopping functions – says Nicklas Lindberg, President of Echo Investment.
Wola is the fastest growing district in Warsaw. With the construction of the second metro line and improving infrastructure, it is the most popular location for the development of new offices and apartments. In the coming years there will be more than 500 000 sq. m. of office built hence the area will become the key business district of the city. Within 10 minute walk from Towarowa 22 there are approximately 140 000 residents live in the area. According to the study, between 2015 and 2025 the population will increase for about 25%. During traffic hours there are on average 6 000 cars passing by the plot daily.