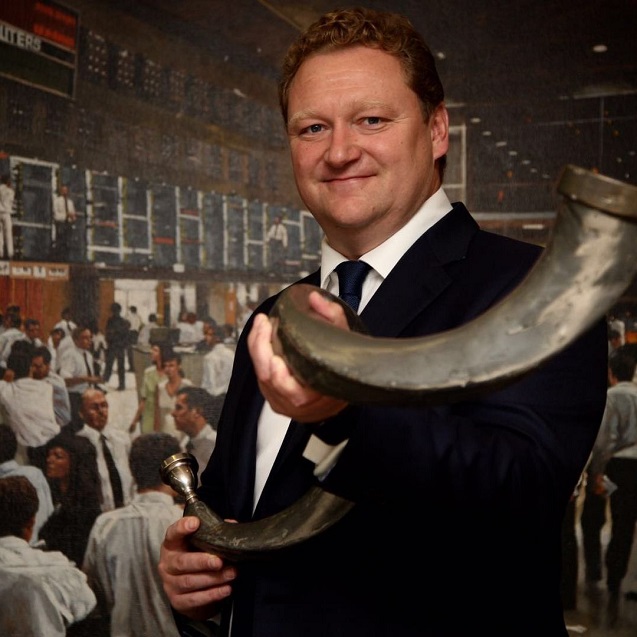 Warsaw, 18 January 2017 – Echo Polska Properties (EPP), established mid-2016, has already boldly marked its presence in the Polish retail and office real estate market. Since June EPP has acquired 10 shopping centres, 10 office buildings and a 6.5 hectars development site in Warsaw and successfully listed on two stock exchanges: Luxembourg and Johannesburg with a portfolio valued at 1.5 billion euro.
– We can safely say that both EPP's entrance into the Polish real estate market and the stock exchange listings have been a huge success – said Hadley Dean, CEO at EPP – We also hired one of the most experienced management teams in the market and have attracted close to 100 people committed to growing EPP into a National champion. Few companies would be able to achieve so much in such a short time.
When looking at EPP's dynamic activity it's easy to forget that the company was established only last summer, based on an agreement between South African fund Redefine Properties and Echo Investment, as the first Poland's investment company of REIT-type, focused on real estate assets located in Poland.
EPP started its operations with 1.18 billion euro-worth assets; and an agreement with Echo Investment guaranteed pre-emption rights to 10 office or retail projects built, being built or being designed by Echo Investment.
This is why, already in October, EPP and Echo Investment signed a preliminary agreement to buy seven office buildings with 112,000 sqm GLA. Total value of the properties as at the date of the agreement was 264 million euro. The deal covered office buildings O3 Business Campus in Cracow, Tryton Business House in Gdańsk, A4 Business Park in Katowice and Symetris Business Park in Łódź.
Also in October, EPP and Echo Investment signed 120 million euro agreements to jointly buy and jointly develop a property on Towarowa 22 in Warsaw, with EPP owning 70%. Towarowa is the largest retail development site left in the centre of Warsaw. In few years, it will become a lively retail and entertainment centre and a flagship investment.
Earlier this year – in August and September – EPP saw a successful dual listing in Luxembourg and Johannesburg, placing 71.5 million shares and raising 100 million euro.
Hadley Dean commented on the debut – The listings clearly showed attractiveness of both EPP and its business model as well as lure of Polish economy. We are fortunate to have also access to capital necessary for further expansion, through our present and future shareholders – who want to invest in highly attractive European market.
EPP is also expanding existing properties. Galaxy in Szczecin, the extension of which started this June and is to be completed in the fourth quarter of 2017. This will ensure EPP has the largest fashion offer in the city.
Similarly, EPP's other Szczecin-based property, Outlet Park Szczecin has started its 4th extension staged with planned completion late 2017.
The most recent EPP's acquisition (December 2016) was a part of the retail park, Zakopianka in Cracow for 54 million euro.
– 2016 was year of change – said Hadley Dean – 2017 will be a year of growth. We are focused on adding more acquisitions to strengthen our portfolio.