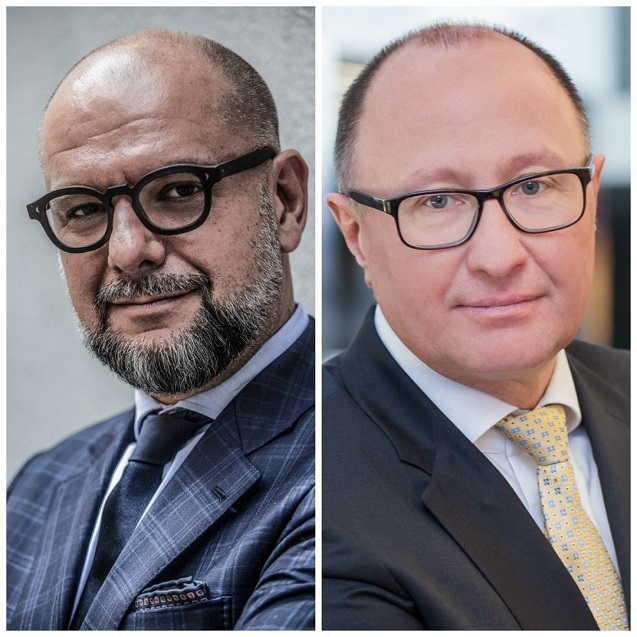 Warsaw, 23 May 2017 – Echo Polska Properties NV (EPP) has made two new board appointments following the annual general meeting on 19 May 2017: Mr Przemysław Krych was appointed non-executive director, while Mr Jacek Bagiński was appointed as executive director and chief financial officer.
Przemysław Krych is chief executive officer and a founder of Griffin Real Estate, a Managing Partner at Cornerstone Partners as well as a member of the supervisory board of Echo Investment and a chairman of the Council of Directors at Griffin Premium RE. He has many years of experience in management, investment and restructuring. In recent years, he was behind the largest deals on the commercial real estate market, including the Echo Investment take-over. Under his leadership Griffin has become one of the largest and most active investors with EUR 5 billon-worth assets under management.
Hadley Dean, CEO EPP commented – Mr Krych is one of Poland's most successful businessman and is the founding Partner of Griffin, one of the largest and most active investors in the Polish Real Estate market and his addition to the board will strengthen EPP's presence in Poland.
Shareholders at the annual general meeting on 19 May 2017 also confirmed the appointment of Jacek Bagiński as chief financial officer effective. This follows the retirement of former chief financial officer Maciej Drozd.
Jacek is a senior financial executive with over 20 years' experience in various businesses operating across Poland and Central & Eastern Europe (CEE) countries, ranging from retail, production to exploration of oil and gas and other natural resources. He was a member of a number of management boards and CFO in companies listed on the Warsaw Stock Exchange. Additionally, he served in senior management and executive positions in multinational corporations, including PepsiCo and BP/Amoco, with turnovers ranging from 15 million to over 750 million euro. Jacek was responsible for business development, M&As, financing as well as planning and controlling. Recently, he was a member of the management and supervisory boards of Empik Media & Fashion S.A., one of the largest holding companies controlling a group of retail, e-commerce and service operations.
Dean says – Jacek has been with EPP since November and has been instrumental in recent corporate events such as the April capital raise and I am delighted to welcome him onto the board.