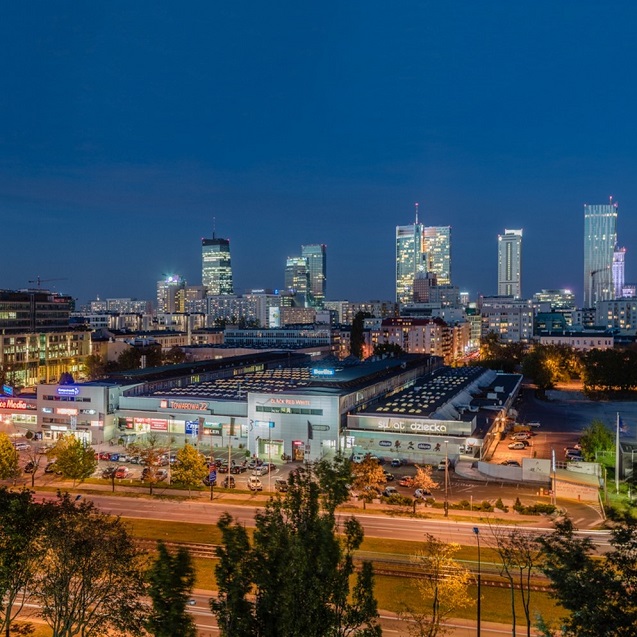 Warsaw, 21 December 2016 – Echo Polska Properties NV (EPP) today announced the conclusion of its agreement to purchase three office buildings for EUR 124 million, of which EUR 113 million will be paid in 2016. The remaining portion will be paid in 2017 when the last tenants occupy the buildings. The three buildings total 52 200m²in GLA and are 80% leased.
– For EPP this is a very successful transaction as over 14 000 m² of GLA has been leased in O3, Tryton and Symetris since the preliminary agreement was signed at the end of September – comments Hadley Dean, CEO of EPP. The buildings are very well located, offering effective space, which meets the needs of modern tenants.
– Following the conclusion of the Q22 transaction for EUR 273 million, this is another profitable deal, which will release a significant amount of capital for the future development. This way we fulfill our strategy of profitable growth, based on construction, leasing and selling the commercial properties in the shortest possible time. I'm happy that EPP, in which Echo Investments holds a minority stake, is the new owner of the three buildings. This confirms the quality and potential of the properties – says Nicklas Lindberg, CEO of Echo Investment.
Today's transactions relate to three of the seven properties included in the preliminary agreement. The closing of agreements regarding the other two phases of O3 Business Campus complex, 2nd phase of Symetris and the 3rd and final stage of A4 Business Park in Katowice are expected in 2017 and 2018, respectively, when all the conditions have been fulfilled. EPP has secured its right to buy them by ROFO settlement (right of first offer), as well as by 25% co-financing each development. . Obtaining the occupancy permit and leasing a of minimum 60% of space are significant conditions for each deal conclusion.
EPP has become the owner of the 1st phase of Q3 Business Campus with 19 100m² of GLA and tenants including KPMG, Epam, Ecolab, Orlen Oil, IAG Global Business Services and City Space. The entire complex will consist of three 'A' class office buildings located in the north of Kraków, on Opolska street and Al. 29 Listopada.
The remaining two buildings are expected to follow in 2017 and 2018.
Tryton Business House is located in one of Gdansk's iconic locations, at the junction of Jana z Kolna and Wałów Piastowskich streets. It consists of an 11-story tower and two six-story buildings, and has 23 700m² of GLA. The main tenants are Intel, PGS Software, Eltel Networks and EY.
Symetris I in Łódź is a part of a two-building complex. The sold building has 9 400m² of GLA with tenants including Nordea, Philips Polska and TRW Polska. The 2nd stage of Symetris will be completed in 2017.