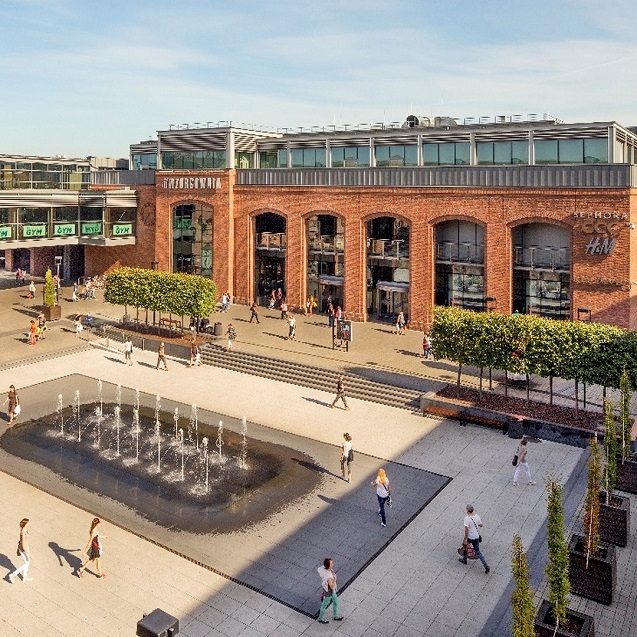 Warsaw, 19 June 2017 – Echo Polska Properties NV (EPP) announced the conclusion of the acquisition of three retail assets, Twierdza in Kłodzko, Twierdza in Zamość and Wzorcownia in Włocławek in Poland, from real estate funds managed by Blackstone for €141.60 million. The transaction was originally announced on 1 February 2017.
CEO Hadley Dean says – We are excited to boost our retail portfolio with another three regionally dominant shopping centres in line with our strategy of becoming Poland's retail champion.
EPP acquired an established portfolio of 73 000 sqm GLA which has a proven track record, accessibility and visibility. The projects offer a tailor made tenant mix, sufficient critical mass and all of them are supported with a large catchment area.
All three properties are market leading retail schemes in their respective regions. The projects are located in the Southern and Northern part of Poland and all are 100% leased.
The acquired centres include galleria Twierdza shopping centre in Kłodzko, galleria Twierdza shopping centre in Zamość and Wzorcownia shopping centre in Włocławek. Having been operational since 2009 (Wzorcownia and Twierdza Kłodzko) and 2011 (Twierdza Zamość), respectively, they boast a diverse tenant mix with anchor tenants including LLP Group, H&M, Rossmann, Carrefour, Cinema 3D, CCC, Empik and Smyk.
Since 2014, Multi Poland has managed these shopping centres. Multi Poland is part of Multi Corporation, a leading owner, manager and (re)developer of shopping centres in Europe and Turkey.
Barbara Topolska, Managing Director Multi Poland, said – As the Managing Director of Multi Poland, I am glad that our investor, Blackstone, was able to complete the successful sale of these three assets, and exit from this investment.
Dean concludes – This move aligns with our strategy of investing in dominant centres in major Polish cities where we don't yet have a presence. We are currently further growing our portfolio and are looking forward to announce new acquisitions.