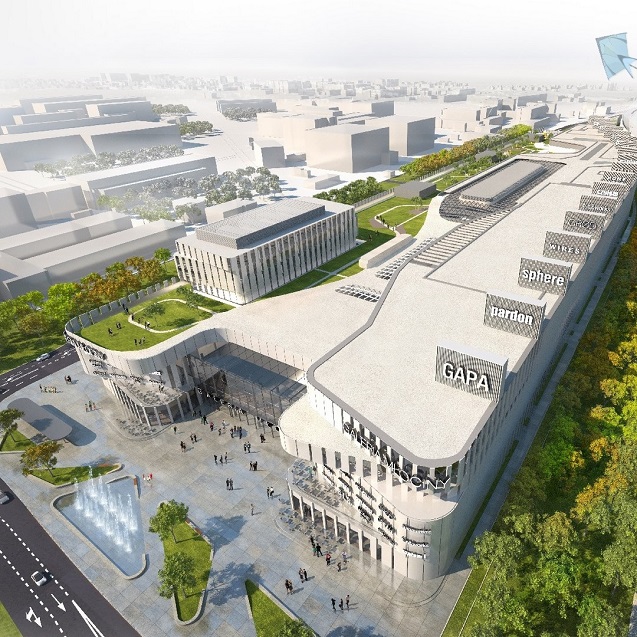 EPP (Echo Polska Properties), a company which invests in Polish real estate and is quoted on stock exchanges in Johannesburg and Luxembourg, as well as Echo Investment, which is quoted in Warsaw, have finalized the purchase of shares in the Galeria Młociny shopping centre in Warsaw, which is under construction. EPP is its majority shareholder (70 pct) and it will manage the completed asset whereas Echo Investment holds the remaining 30 pct, it is to finish the construction process and will be responsible for the commercialization and marketing of the project.
– We are delighted to have completed this acquisition which provides us with an earlier entry into the highly underserved Warsaw retail market. Notably it is located in a strategic transport hub in a large growing residential district, serving 40 000 people a day – CEO Hadley Dean says.
– The purchase of Galeria Młociny is a very important step which strengthens Echo's position of the most important developer on the retail market. Thanks to the transaction our company currently builds or prepares projects with a combined area of 800,000 sqm. It is 75 pct more compared to Q1 last year – says Nicklas Lindberg, CEO Echo Investment.
Galeria Młociny is a retail and office project with a combined leasable area of 82,000 sqm, 71,000 sqm of which is earmarked for retail, entertainment and gastronomy. The facility is planned to include a modern cinema, a fitness club, an extensive food court and a medical centre. The mall is 60 pct leased already. Its key fashion brands include: the Inditex group, Zara, Zara Home, Bershka, Pull & Bear, Stradivarius as well as C&A, Van Graaf, H&M and CCC. Contracts have also been signed with RTV Euro AGD, Jysk, Intermarche and Go Sport, Martes Sport, SMYK, CINEMA 3D i Calypso Fitness Club.
Construction of the first phase commenced in October 2016 with completion scheduled for Q2 2019.