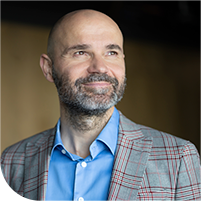 Tomasz Trzósło
Board Member
Executive Director
more
Tomasz Trzósło has over 23 years of experience in the CEE real estate markets. Before joining EPP, he was the Managing Director of JLL for Poland and Central Europe, where he managed the company's operations in Poland, and oversaw JLL business in the Czech Republic, Romania, Hungary and Slovakia. He was also a member of legal & compliance board of Tetris design and build business for EMEA. Before managing JLL, he ran the capital markets teams of JLL for both Poland and Central and Eastern Europe, and as such was involved in numerous transactions across the CEE, including portfolio and property disposals and acquisitions, fund raising and debt deals, or structured equity transactions. He has a strong track record in working with all branches of the real estate market, including retail, office, industrial, hotel and residential sectors. While managing JLL in Poland, he identified, managed and completed two M&A transactions – acquisition and integration into the firm of the design and build business (Tétris) and residential consultancy business (REAS). 
Tomasz holds a master's degree in Financial Accountancy and Economics from the Cracow University of Economics and has qualifications in valuation, investment appraisal, property finance and portfolio management from London's Investment Property Forum. 
Jacek Bagiński
Board Member
Executive Director
more
Jacek Bagiński is a senior financial executive with over 20 years' experience in various businesses operating across Poland and Central & Eastern Europe (CEE) countries, ranging from retail, production and sale of pharmaceuticals, FMCG, to exploration of oil and gas and other natural resources.  He was a member of a number of management boards and CFO in companies listed on the Warsaw Stock Exchange and controlled by the largest private equity funds operated in CEE countries. Additionally, he has served in senior management and executive positions in multinational corporations, including PepsiCo and BP/Amoco, with turnovers ranging from 15 million to over 750 million euro. Jacek was responsible for business development, including M&As, financing and taxation as well as financial planning and controlling. Recently, he was a member of the management board and CFO of Empik Media & Fashion S.A., one of the largest holding companies controlling a group of retail, e-commerce and service operations.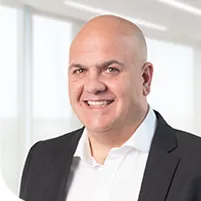 Andrew König
Board Member
Non-Executive Director
more
Andrew König is a chartered accountant with more than 25 years of commercial and financial experience. He currently holds the position of Chief Executive Officer at Redefine Properties Limited and is responsible for all aspects of regulatory compliance, corporate activity and communications, and ensuring the board's strategy is implemented. Prior to his appointment as CEO in August 2014, Andrew served as Redefine's Financial Director. He was appointed to the board of Redefine in January 2011. Previously he was Group Financial Director at Independent News & Media. 
Andrew holds a Bachelor's degree in Commerce and a Bachelor's degree in Accounting and is a CA (SA).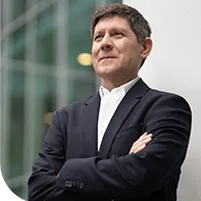 Pieter Prinsloo
Board Member
Non-Executive Director
more
Pieter Prinsloo serves as CEO of Redefine Europe B.V., a subsidiary of Redefine Properties Ltd. Previously Pieter held the position of CEO of Hyprop Investments Ltd in South Africa, which brought him extensive real estate experience in a JSE listed REIT for more than 14 years. Earlier, Pieter was involved in private property development and management for New Africa Developments, and gained extensive know-how in commercial and structured property finance with ABSA Bank and Standard Bank in South Africa. Pieter holds a Bachelor of Science (Quantity Surveyor) cum laude degree of the University of Pretoria and has received awards from the Association of South African Quantity Surveyors.