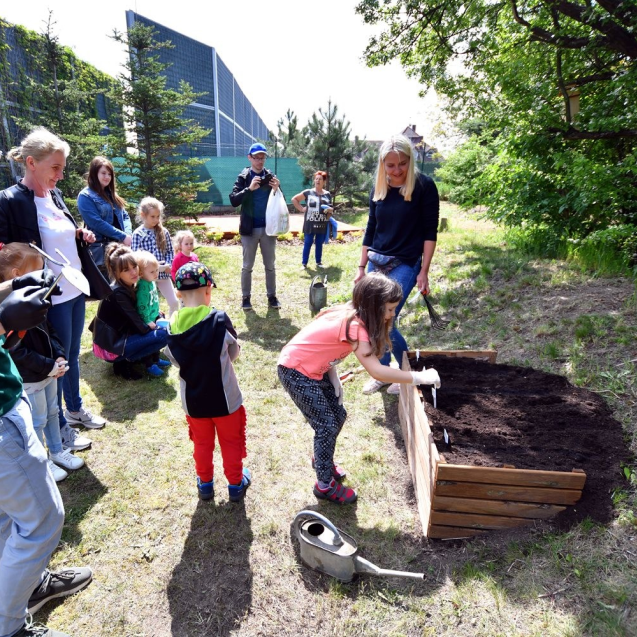 By Michał Świerczyński
What's Good for the World Can Also Be Good for Business
There is a lot of talk in the retail industry about creating retail environments that are destinations unto themselves. We are most certainly not immune as our slogan is EPP… Creating Destinations. But beyond the slogans, there are many people who simply struggle to get this right. There are a lot of factors that go into creating a space where people want to spend time. It involves convenience, entertainment, food, and aesthetics, much of which we talked about here. But these efforts will only take you so far. For longevity it is critical you get creative and think beyond the walls of a shopping center. The community needs to be considered with its interests and wellness in mind.
To this end, EPP is proud to be involved with several environmental programs, our latest of which involves saving the bees.
A little over a year ago, some beehives were discovered on the roof of one of our properties, Pasaz Grunwaldski. We know bees are a vital but threatened part of our environment and were worried the delicate creatures might not survive in urban conditions. We had the bees moved by an expert to the nearby Szczytnicki Park and then held educational events at the shopping center so children could learn about the bees and environmental protection from the new owner of our little apiary.
We have taken this to the next level at another one of our properties, Galeria Solna. We have opened a "green corner" adjacent to the property with butterflies, bees and a sensory garden. The new apiary and accompanying gardens are where an unused, overgrown plot used to stand adjacent to and the property.
Employees of our tenants will be able to plant herbs and cultivate their own garden beds and there will be classes for school children as well as seniors.
These gardens represent the sort of X factor that truly makes a property a community member, not just a business and it's in minding the details that asset managers take their properties to the next level of success.
Michał Świerczyński is a Board Member and Head of Asset Management for EPP, Poland's largest owner of shopping centers.