First place in terms of retail GLA in Poland
We are the largest asset manager of retail real estate located in Poland in terms of GLA. We manage a portfolio of 35 projects (29 retail properties and 6 office complexes) with a total value of approx. 2.8 billion euro and leasable area of over 1 million square metres. The projects are located in the most attractive Polish cities with the strongest consumer demand and growth potential.
We are committed to provide tenants with attractive and innovatively managed space to support their business growth. We are owned by Redefine Properties, the second largest Real Estate Investment Trust (REIT) listed on the Johannesburg Stock Exchange (JSE).
THE PORTFOLIO WE MANAGE CONSISTS OF
29
shopping centres
6
office projects
with a total value of approx. 2.8 billion euro and leasable area of over 1 million square metres.
These projects are located in the most attractive Polish cities with the strongest consumer demand and growth potential.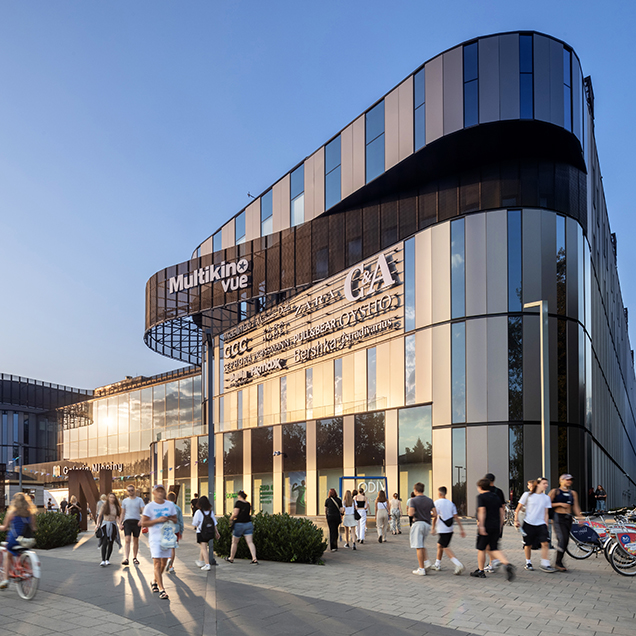 Management board of EPP SP. Z O.O.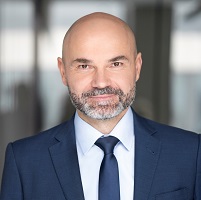 Tomasz Trzósło
CEO


more
Tomasz Trzósło has over 25 years of experience in the CEE real estate markets. Before joining EPP, he was the Managing Director of JLL for Poland and Central Europe, where he managed the company's operations in Poland, and oversaw JLL business in the Czech Republic, Romania, Hungary and Slovakia. He was also a member of legal & compliance board of Tetris design and build business for EMEA. Before managing JLL, he ran the capital markets teams of JLL for both Poland and Central and Eastern Europe, and as such was involved in numerous transactions across the CEE, including portfolio and property disposals and acquisitions, fund raising and debt deals, or structured equity transactions. He has a strong track record in working with all branches of the real estate market, including retail, office, industrial, hotel and residential sectors. While managing JLL in Poland, he identified, managed and completed two M&A transactions – acquisition and integration into the firm of the design and build business (Tétris) and residential consultancy business (REAS).
Tomasz holds a master's degree in Financial Accountancy and Economics from the Cracow University of Economics and has qualifications in valuation, investment appraisal, property finance and portfolio management from London's Investment Property Forum.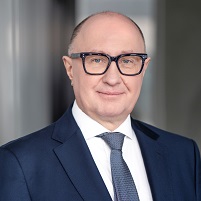 Jacek Bagiński
Board Member
CFO
more
Jacek Bagiński is a senior financial executive with over 20 years' experience in various businesses operating across Poland and Central & Eastern Europe (CEE) countries, ranging from retail, production and sale of pharmaceuticals, FMCG, to exploration of oil and gas and other natural resources.
He was a member of a number of management boards and CFO in companies listed on the Warsaw Stock Exchange and controlled by the largest private equity funds operated in CEE countries. Additionally, he has served in senior management and executive positions in multinational corporations, including PepsiCo and BP/Amoco, with turnovers ranging from 15 to over 750 million euro.
Jacek was responsible for business development, including M&As, financing and taxation as well as financial planning and controlling. Recently, he was a member of the management board and CFO of Empik Media & Fashion SA, one of the largest holding companies controlling a group of retail, e-commerce and service operations.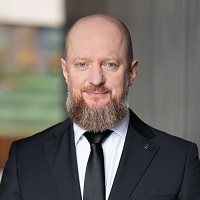 Wojciech Knawa
Board Member
Property Management
more
Wojciech Knawa has over 16 years of experience in the commercial real estate sector. Recently he worked as the Managing Director at Echo Investment Property Management, and was responsible for managing all retail and office assets developed by Echo Investment. Wojciech ran the business with a particular emphasis on delivering high quality property management services, increasing profitability, and developing modern management tools to improve operations and their tenants' business efficacy. Prior to joining Echo, Wojciech worked in the hotel and office sectors, selling hotel projects and commercialising office assets.
Wojciech earned his master's degree in finance and banking from the Cracow University of Economics.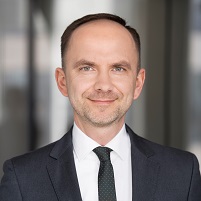 Rafał Kwiatkowski
Board Member
COO
more
Rafał Kwiatkowski is an experienced legal, compliance and operations professional bringing over 15 years of real estate experience gained at Echo Investment SA, the biggest Polish developer. Rafał was directly involved in financing, leasing, sales and acquisitions of Echo Investment portfolio at first as a team member of the Legal Department and starting from 2007 as Chief Legal Officer. During his tenure at Echo Investment he also supervised the firm's property management activity. From 2005-2007 Rafał was a Member of the Supervisory Board at Barlinek SA and Opoczno SA.
He graduated from the Adam Mickiewicz University in Poznań with a degree in law and completed postgraduate studies in finance and taxes at the Warsaw School of Economics.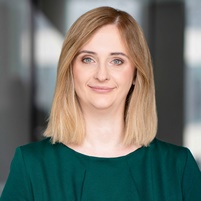 Urszula Matej-Bil
Board Member
Marketing and Communications
more
Urszula Matej-Bil has more than 15 years of experience in communications and public relations.
Her expertise covers external and internal communications, including crisis and issue management, media relations, promotional activities, social media, cooperation with influencers and key opinion leaders. As EPP Communications and PR Director, she is responsible for coordinating communications and marketing activities, public affairs, and ESG and CSR related topics. She also holds the position of Board Member of the Polish Council of Shopping Centres.
Over the years, she worked with leading national and international companies from several industries, including real estate, construction, insurance, finance and banking, new technology, logistics and transportation, heavy industry, e-commerce and FMCG. She provided communications support to numerous retail properties such as: Hala Koszyki, Wola Park, Galeria Młociny and Forum Gliwice.
Prior to joining EPP, she was Director of Corporate Communications Department at the OneMulti PR agency. Urszula coordinated key client service and fostered the company's development by actively participating in new business activities. Previously, she held the position of Director at the Questia PR agency.
Urszula is a graduate of the Warsaw School of Economics (SGH) with a degree in Marketing and Management. She also completed doctoral studies in management at this university.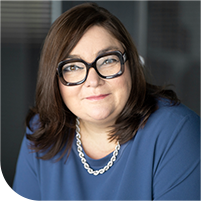 Agata Sekuła
Board Member
Investment and Asset Management
more
Agata Sekuła has over 25 years of investment advisory experience in the retail sector and is one of the most renowned retail real estate experts in the Central Eastern European (CEE) region. She worked for JLL for 23 years, most recently as Vice President of the Management Board and Head of the Capital Markets team in Poland. Agata has an enviable track record of successful sales and acquisitions of retail properties in Poland, the Czech Republic, Romania, Slovakia, and Hungary, having completed transactions with a total value of over EUR 13.5 billion. She specialises in transactions involving the sales and acquisitions of shopping centres, both single properties and large retail real estate portfolios. Agata was responsible for preparing sales processes, sales marketing of projects, due diligence analyses, transaction structuring, commercial negotiations and supervising the fulfilment of transaction terms agreed by parties.
During her career, Agata Sekuła has advised in the largest and most important transactions involving leading Polish retail properties, such as Chariot portfolio (28 retail locations sold for EUR 1 billion by the consortium of Apollo-Rida, Ares and AXA), Atrium European Real Estate portfolio (Atrium Felicity in Lublin and Atrium Koszalin shopping centres and Tyrion portfolio), flagship shopping centres Galeria Katowicka and Silesia City Center both located in Katowice, Manufaktura in Łódź, Stary Browar in Poznań, Magnolia Park in Wrocław, Promenada in Warsaw, and many others.
Agata Sekuła graduated from Law and Administration faculty at the University of Warsaw, she also has qualifications in property valuation confirmed by the diploma from the Warsaw University of Technology, as well as the Certificate in Advanced Property Investment Appraisal, Advanced Property Finance and Funding and Advanced Portfolio Management gained at Investment Property Forum Advanced Education Programme in London provided by the Cambridge International Land Institute and City University Business School.