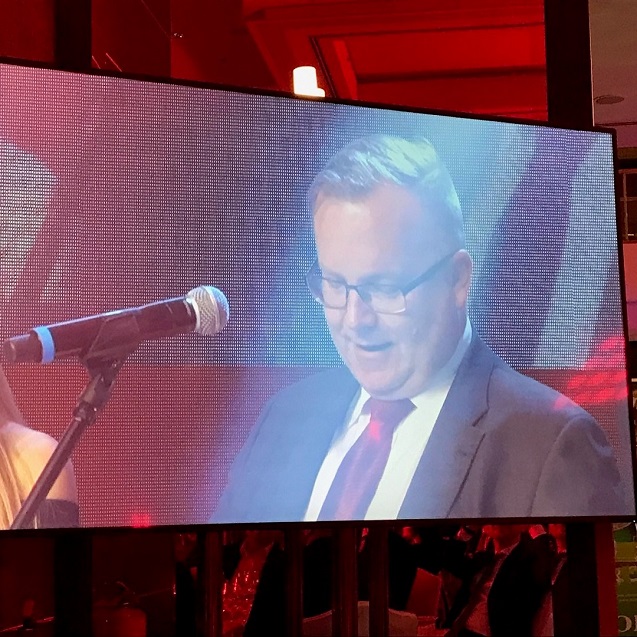 Warsaw, 27 January 2017 – At yesterday's prestigious EuropaProperty CEE Retail Real Estate Awards gala evening, Echo Polska Properties (EPP) received the Property Management Company of the Year award for best retail property manager. Mr. Mariusz Machnicki, director at Outlet Park Szczecin, collected the award on behalf of EPP.
Mr. Hadley Dean, EPP's CEO, presented the Tenant of the Year Award to fashion retailer New Look, which also received the Retailer of the Year as well as Fashion Retailer of the Year awards. These awards recognized New Look for its continued expansion and confidence in the CEE region throughout 2016.
– Our property management team has been operating for almost 20 years, working both at its own projects as well as projects of our clients. We have created our own, innovative property management method based on support and constant cooperation for tenants. We also have our own university created to meet the tenants' needs, with a unique system of training and business coaching – said Wojciech Knawa, EPP board member and head of property management – I'm truly happy that our team's work has been appreciated by the jury.
The awards are in their ninth year and highlight the growing importance of the retail industry in CEE by recognizing the best entities operating in the sector.
This year's edition attracted a record number of participants, including over 150 retailers actively operating in the region.
The awards ceremony was held at Intercontinental Hotel Warsaw and brought together some 450 top real estate professionals from the major retail market sectors. The winner in each category was selected by a 70-strong independent jury panel.