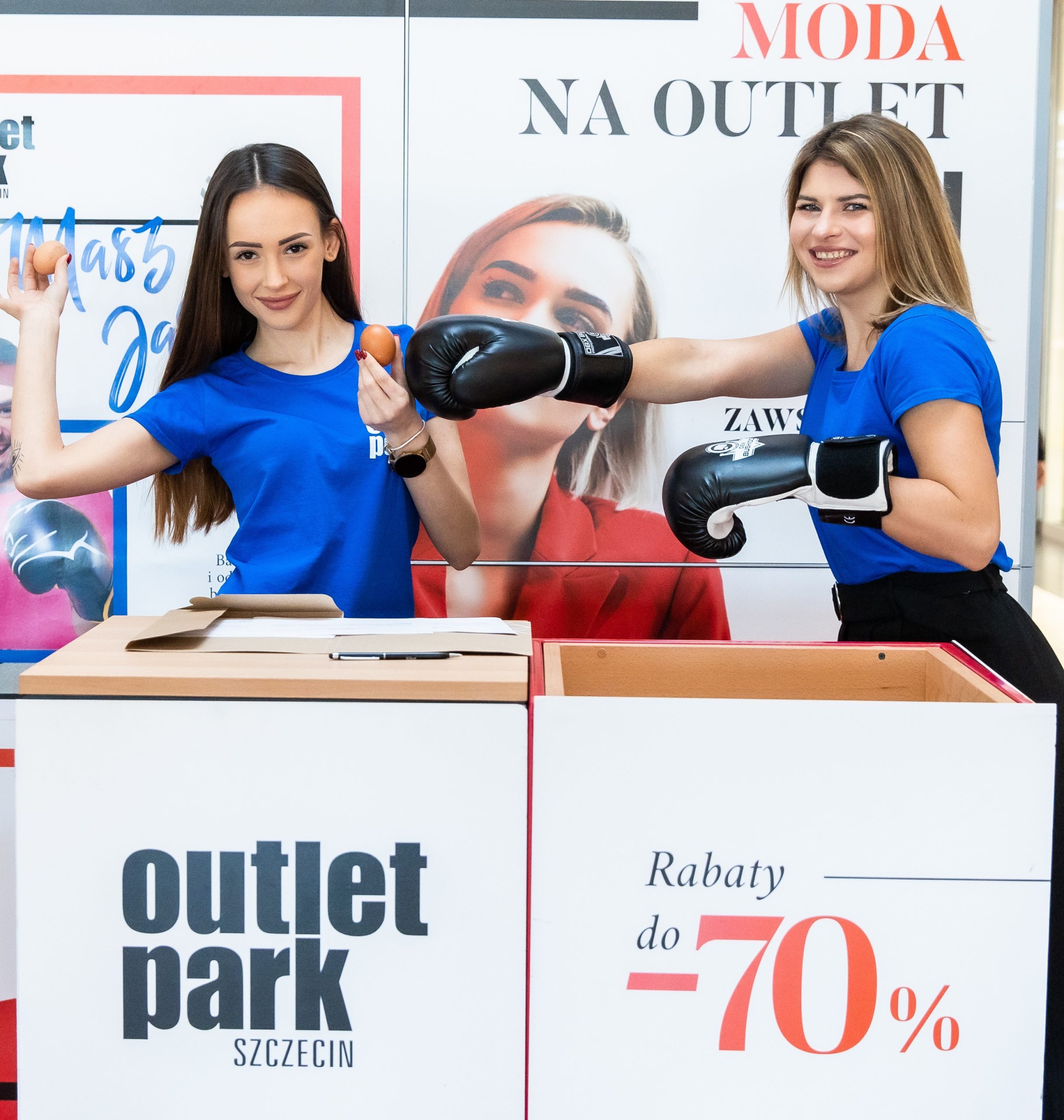 Our Szczecin Outlet Park shopping centre made sure that the issue of cancer prevention resonated loudly enough.
In October and November, inspiring campaigns were held on the premises, linked to Pink October and International Men's Cancer Awareness Month.
October's "Donate a bra to recycling" involved the collection of used bras, with the intention of putting them into second-hand circulation. The event was held in the spirit of zero waste, but was primarily intended to promote the coming to an end of Breast Cancer Awareness Month.
Those taking part received a firming cream for the bust, neck and décolleté. The cosmetic was also a donation which will ultimately support the Support at the Start foundation and the Polskie Amazonki Ruch Społeczny association. The funds raised are to help provide educational materials for teenage girls and raise their awareness of breast health care.
On the first weekend of November, meanwhile, a competition with meaningful prizes was prepared for visitors to the Szczecin shopping centre to highlight the global Movember. The 'Eggs for a Good Cause' campaign attracted the attention of customers and fulfilled its purpose – it was fun and constructive at the same time.
"Participants tried to catch the eggs thrown in their direction by the hostess, but with the difficulty that they had to do so wearing boxing gloves. Here, cleverness and speed played an important role," says Aleksandra Makowska of Outlet Park's marketing department.
She adds that the use of eggs in the game is an obvious game of associations, intended to remind people of regular preventive examinations of a known body part.
"We wanted to publicise the issue in this light-hearted way and encourage all men to take care of their health. Many men do not have a check-up thinking that it is unpleasant. This is a mistake! A blood sample or ultrasound is enough," says our colleague, appealing not to neglect preventive examinations.
The initial dam of uncertainty was quickly broken and the first daredevil was followed by others, and soon there was a queue to the competition stand. A gift awaited each participant – men's boxer shorts with the meaningful inscription "Do yourself good – get tested".