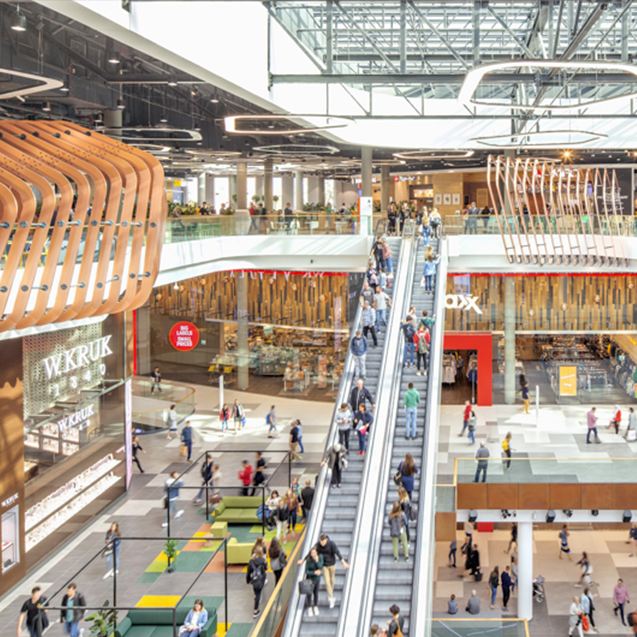 The Board of Directors of EPP N.V., the largest owner of retail real estate in Poland in terms of GLA listed on the stock exchanges in Johannesburg and Luxembourg, has announced that it will nominate Tomasz Trzósło for appointment as CEO to succeed Hadley Dean, whose term of office is due to expire. Tomasz Trzósło is expected to assume his role in May 2020. The appointment is subject to approval by the general meeting of shareholders.
Tomasz Trzósło is expected to join EPP from JLL where he serves as the Managing Director for Poland and Central Europe. He held various senior leadership positions in the company and participated in numerous capital markets transactions including real estate sales, acquisitions and equity raising projects.
Tomasz Trzósło is an experienced property sector leader with a proven track record, which spans over two decades in Central European real estate markets. For the last seven years he managed JLL's operations in Poland and wider Central Europe, with responsibility for all JLL activities including capital markets, leasing, valuations, property management and project management. Tomasz Trzósło has impressive career credentials having held senior leadership positions in the region managing diverse businesses. He has been involved with all sectors of real estate, including retail, office, industrial, hotel and residential. He holds a master's degree in Financial Accountancy and qualifications in valuation, investment appraisal, property finance and portfolio management.
Speaking on the nomination, Robert Weisz, EPP Chairman EPP says: "We are delighted that Tomasz Trzósło is joining EPP and look forward to working with him to further accelerate our efforts in ensuring EPP's long term growth. I am delighted that we have attracted someone of his calibre and track record."
"We would like to thank Hadley Dean for his leadership and dedication. Hadley has led EPP since its listing in September 2016, boosting our property asset base by €1.4 billion to €2.6 billion. His leadership helped establish EPP as a leading retail landlord in Poland, setup the infrastructure and drive significant growth. The board would like to thank Hadley Dean for his valuable contribution," adds Robert Weisz, EPP Chairman.
"It is an honour to receive the board's confidence to lead the organisation. I am very impressed with the passion I have seen in EPP's executive leadership team and look forward to building on the growth trajectory," says Tomasz Trzósło.