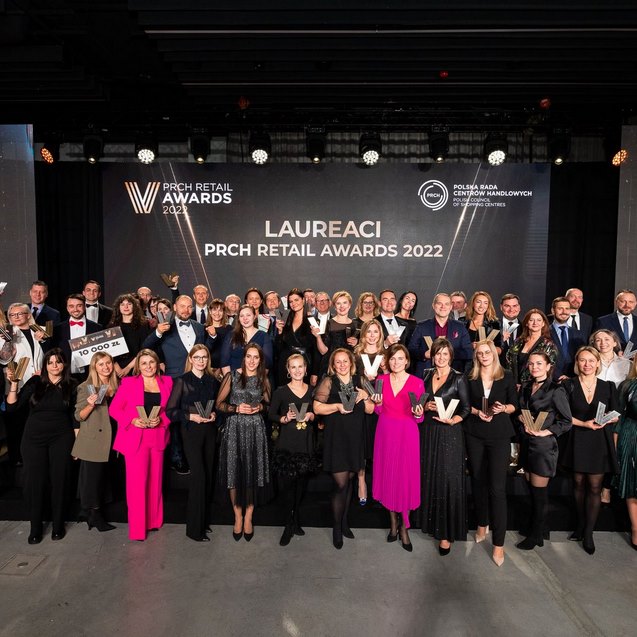 One gold statuette and two silver ones – these are the awards we are returning with from the 13th edition of the PRCH Retail Awards. This is a great honour for all the winners. We are delighted that the incredible work of our colleagues has been recognised by an esteemed jury.
Out of 103 nominated projects, as many as three statuettes reached our hands:
The Gold Award went to Natalia Pucicka, Marketing Manager of Pasaż Grunwaldzki in Wrocław, in the category 'Marketing manager of a shopping centre'.
We received the Silver Award in the category "Mobile application" as a company for the implementation of the EPP Connect app in our shopping centres.
We also received the Silver Award in the category "Business efficiency of the facility" for our Galaxy shopping centre in Szczecin.
"The awarded projects, their quality and diversity showed the excellent level of this year's competition. Many thanks to the members of the jury for their work and commitment, and to the applying companies for their excellent projects. Thanks to them, yesterday evening was a real celebration of the shopping centre industry", told Retailnet Jan Dębski, President of the PRCH Management Board.
The prestigious event was the icing on the cake of all the teams' year-long work. We would like to congratulate the winners, as well as all those responsible for the success of the awarded activities!