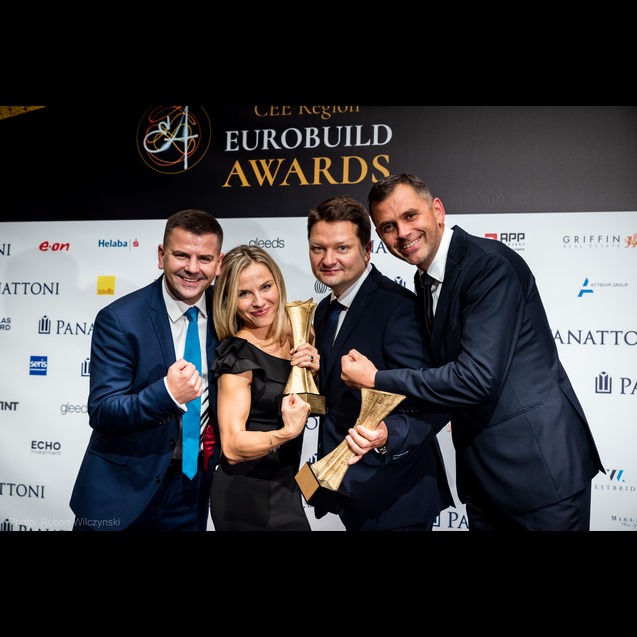 900 leading market professionals, 35 categories and dozens of nominations – the excitement in the banquet hall of the Double Tree by Hilton hotel in Warsaw during the CEE Region Eurobuild Awards 2022 reached its peak. The 12th edition of the event allowed to select the best projects and honoured people and teams for their achievements in the real estate industry over the past 20 months. Our Galeria Młociny and its director Kamila Kiersikowska found themselves on the highest step of the podium!
The awards were given for overall performance, popularity, as well as through recognition by the jury, and choices made by the tenants themselves. We were recognised in the last area – the 'Tenant Awards'. These awards were selected with votes of more than 250 tenants and based on surveys, where costs, location, the effect of building management and many other criteria were taken into account.
We were recognised in two categories:
Galeria Młociny director Kamila Kiersikowska received a golden statuette as "Shopping Centre Manager of the Year".
Galeria Młociny was awarded gold in the "Shopping Centre of the Year" category.
We would like to congratulate the winners and the teams that made this success possible.