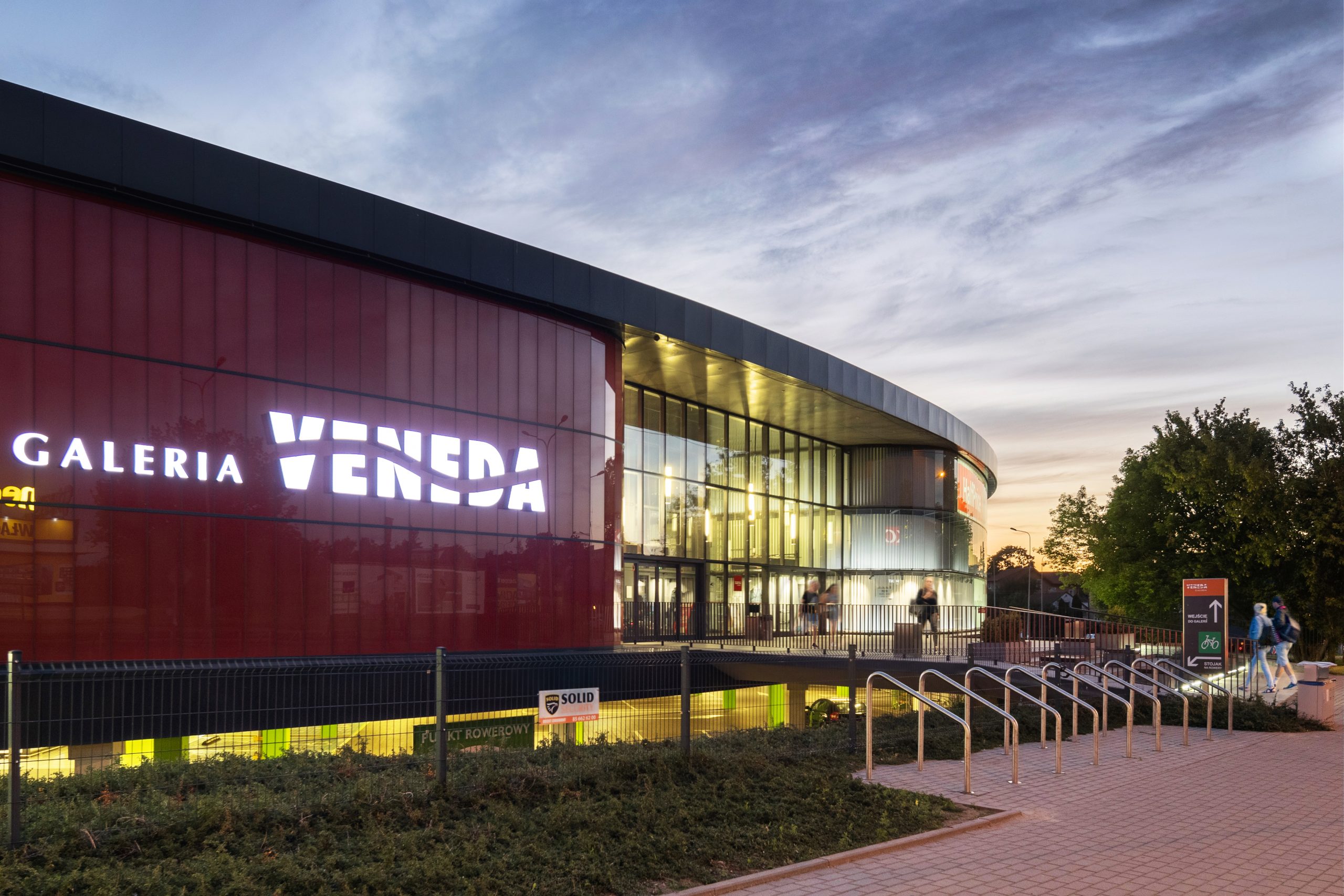 Galeria Veneda
ul. Zawadzka 38, 18-400 Łomża
Galeria Veneda is the largest and most modern shopping centre in Łomża, located in the city centre at the junction of Zawadzka and Sikorskiego streets. National road No. 63 is located 200 metres from the centre, which guarantees easy access for customers from the city and its surroundings.
The shopping centre's comprehensive offer includes more than 50 retail and service outlets from a variety of sectors, including RTV EURO AGD, Reserved, House, Sinsay, Cropp, 4F, Pepco, Action, home&you, Empik, Douglas, CCC, HalfPrice, Deichmann, Wojas and many others.
The underground part of the centre provides space for 580 cars.