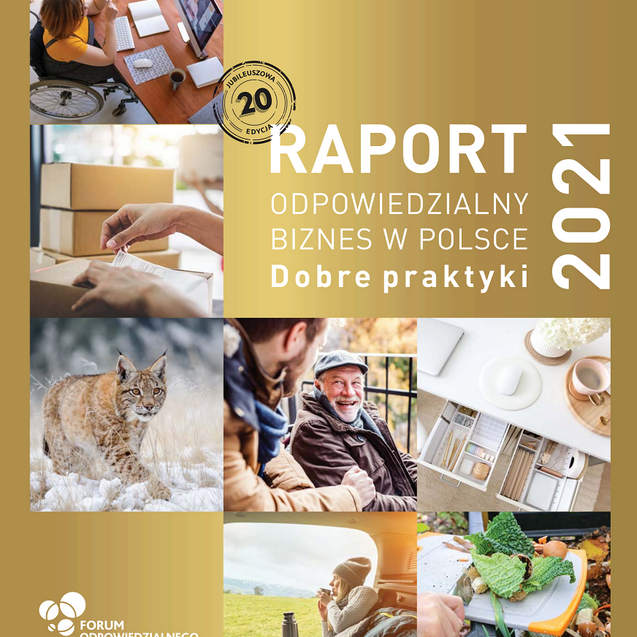 Our two CSR activities conducted last year – "5 good deeds for the 5th anniversary of EPP" and our response to COVID-19 – were featured in the 20th Report "Responsible Business in Poland. Good practices". This is a reason for pride for us and a great motivation for further projects!
The report was published during the ongoing 9th CSR Fair – the largest event in Poland dedicated to responsible business. EPP's practices were described in the section "Social engagement and community development":

"5 good deeds for the 5th anniversary of EPP"

To celebrate its 5th birthday, EPP has launched the campaign "5 good deeds for the 5th anniversary of EPP " – 120 actions for the benefit of local communities. Employees, divided into 24 local teams, carried out actions under EPP's four pillars of social responsibility. EPP supported 32 nursing homes and orphanages, 16 shelters, built nesting boxes for birds and feeders for wild animals, launched bookcrossing points with local libraries, set a plant adoption point, gave a second life to furniture, bicycles or crayons. (page 174)

Response to COVID-19

The EPP's response to the COVID-19 pandemic included COVID-19 vaccination promotion – launching vaccination points in 11 centres, donating 160 advertising media free of charge; implementing high sanitary regime; reminding people about safe shopping rules; 1,000 meals for health services in December 2021. (Kraków, Kielce, Zamość). (s. 209)
More information and the report can be found HERE.