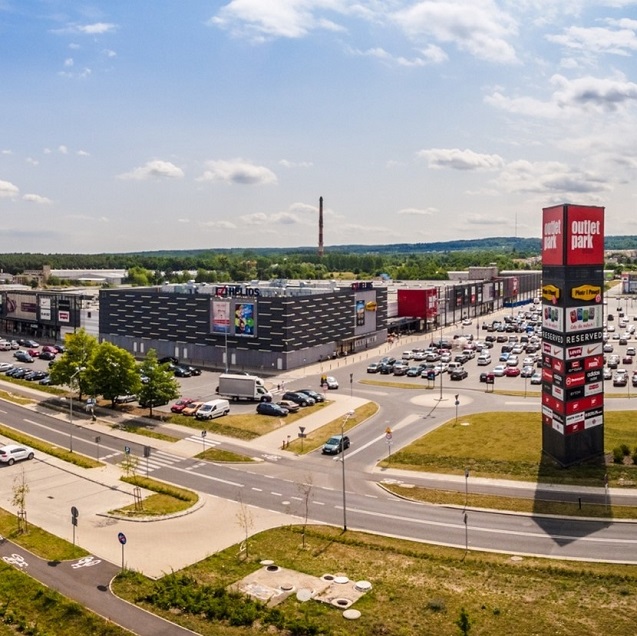 Warsaw, 16 January 2017 – Outlet Park Szczecin is the leader in Poland's outlet market – last year, over 3,5 million people visited the centre, 23% more than in 2015.
There were also other reasons why the last year was a prosperous one for Outlet Park Szczecin: in 2016, as compared with 2015, the shopping centre recorded 29% increase in sales. In the record month of December, the sales rose 10%.
– Such good sales results were possible due rising popularity of the centre among customers from the whole region, as well as the offers by our present tenants. This also translates into rising interest in our centre among new, still absent brands: at the end of 2016 Outlet Park boasted 100% occupancy rate – said Marek Machnicki, the director of Outlet Park Szczecin.
Outlet Park Szczecin continues its expansion. In recently completed 4th stage of extension covering 3,300 sqm GLE new stores were added: Media Expert, Fitness Klub "BeFit" as well as medical clinic Dom Lekarski. The new building also meant 200 additional parking lots.
Outlet Park Szczecin is another shopping mall that enjoys high interest from tenants, with fitness club "BeFit" being officially opened on December 1th, with 1.500 sqm. On December 10th, an outlet of popular Scandinavian brand Duca will be open, with retail area of 129 sqm.
In November, a construction of the 3rd stage started, with space for 20 stores with 3,800 sqm GLA. The rental level of the 3rd stage has already reached 50%. The opening is planned for the end of the third-the beginning of the fourth quarter of 2017. After the full completion, Outlet Park Szczecin will become one of the largest Poland's shopping malls of this kind.
The projects' commercialization is handled by Echo Investment's leasing department. www.outletpark.eu