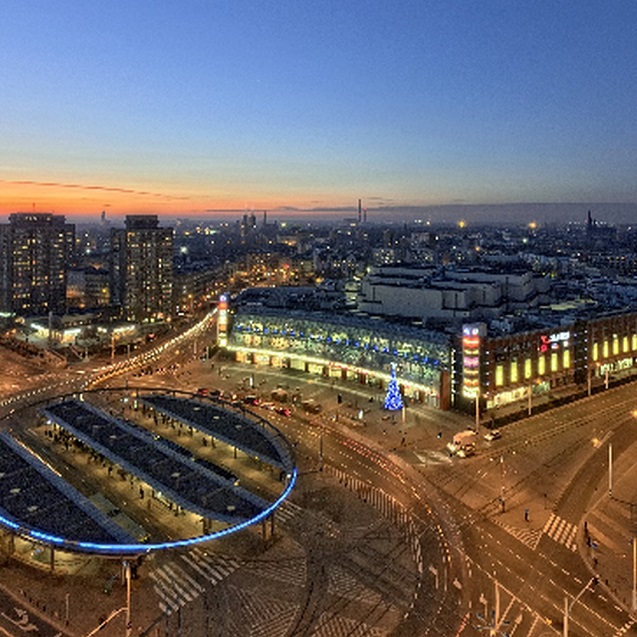 For EPP-owned Pasaż Grunwaldzki shopping mall in Wrocław, October was an exceptionally good month. As compared to the last year, more than 10% customers visited the center.
– We do our best to turn Pasaż into a kind of platform that connects various experience and responds to changing needs our clients. Special zones, like chill-out zone, or space for parents with children in the food court, are some examples of meeting the needs of different customer groups that visit our mall – says Agnieszka Mielcarz, managing director at Pasaż Grunwaldzki – We want our visitors to look forward not only to good shopping but also to a chance of using many services, like a personal stylist  she adds – This is the key to our attitude toward retail, which we are going to constantly improve.
October campaign promoting free personal shopping services was one of the factors that increased Pasaż's attractiveness – all November sessions are fully booked and the mall considers increasing the number of such meetings.
Pasaż Grunwaldzki wants to respond to the needs of its inhabitants. A campaign "Going to the ZOO? Park for free!" addressed to denizens of neighboring towns, especially Opole and Brzeg, was also successful. Those who planned to visit the famous Wrocław ZOO could rely on five hours of free parking at Pasaż Grunwaldzki, which meant a huge relief to the locals – almost 2,500 cars benefited from the promotion.
Thanks to making its common space available for pets, Pasaż has become a dog-friendly place and individual tenants are encouraged to accept furry visitors. The mall also helps animals in another way – the recent Pet Day ended up with five senior dogs being adopted while the sixth one will soon find his forever home.
– All the campaigns show that Pasaż Grunwaldzki wants to play an active role in Wrocław's life and in the life of its inhabitants – Ms. Mielcarz said – Our mall means not just stores and restaurants – it also means a constant care of our customers' needs.
Also, PULL & BEAR, OYSHO, H@M, Reserved, Diverse, Promod, New Yorker, Vision Express and PEPCO stores show their refurbished faces. There are also new tenants, like Repablo, Kortas, Smoke, Organique, Gafas, Świat Książki, MAC, LULU Cafe, Pasibus and mBank. Soon, a popular drugstore Super-Pharm and Martes Sport store will open.