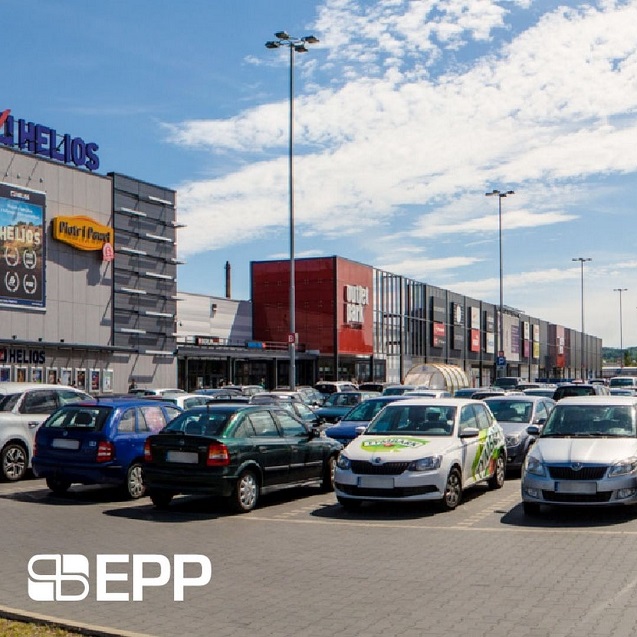 Following expansion, Outlet Szczecin Park attracts more and more customers. Since last September, over 1.5 million people have visited the expanded mall – the footfall increased 10% on the year. The visitors' shopping spending rises, too – in the last five months revenue rose by 25%.
Some months, like September, when the extended part was open, or November and December, saw over 30% rise in revenue. In September, 38% increase was recorded, in November – 31% and in December – 30%. At the same time, the footfall rose, on average by 10% per month.
–  Szczecin is a very attractive market. In 2017, we expanded two shopping malls here – Galaxy and Outlet Park Szczecin. Both got new space and new tenants, which resulted in higher footfall and revenue. Outlet Park Szczecin has attracted 21 new tenants for its new part. We have also enriched our offer by such renowned brands like Tru Trussardi, Guess, Pierre Cardin and many others – says Marcin Ziółkowski, Asset Manager at EPP – Outlet Park Szczecin's Success is a result of careful analyses and talks with the tenants who could influence the mall's expansion. We are happy that we can deliver our customers such a rich and diversified offer, at accessible prices.
EPP-owned Outlet Park in Szczecin is the largest and the only outlet center in the Western Pomerania region, located on the Right Bank. It offers high-brand products at prices by 30-70% lower than in regular stores. The Outlet has other assets, namely seven-screen movie theater Helios and a part that accommodates Smyk Mega Store as well as Piotr i Paweł supermarket. Now, after the expansion, Outlet Park Szczecin accommodates 120 stores and 1.200 parking spaces.
In its outlet zone shoppers can find such brands as Tommy Hilfiger, Calvin Klein, Reserved, Mohito, Cropp, House, Diverse, Simple, Monnari, Molton, Maxima, Unisono, Vero Moda, Italian Fashion, Kazar, Badura, Gino Rossi, CCC, Ecco, Mc Arthur, 4f, Nike, Puma, Reebok, Adidas, New Balance, Hi-Tec, Martes Sport, Mountain Warehuse, Salomon, Vistula, Wólczanka, Vesari, Bytom, Lavard, Giacomo Conti, Lancerto, Bruno Zinger, Kubenz, Pako Lorente, Jack Jones, Lee Wrangler, Big Star, Lee Cooper, Levis, Cross Jeans, Wittchen, Ochnik, Hebe, Świat Zabawek and many others.