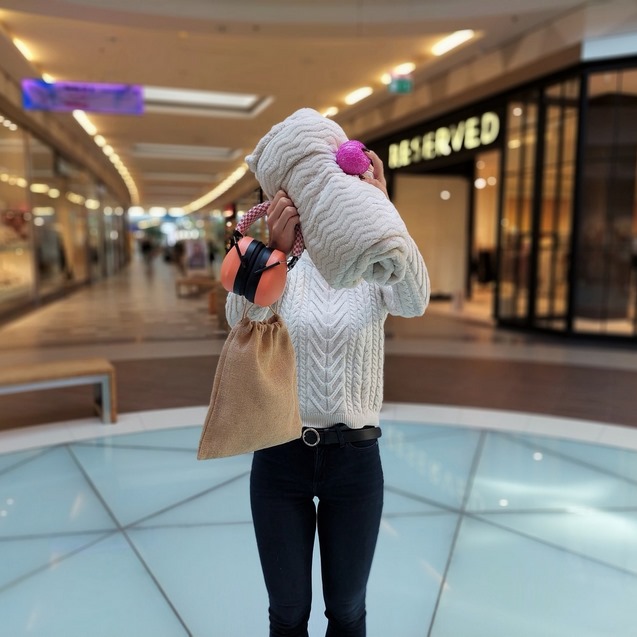 Nearly three hundred positive reactions and dozens of comments on social media – this is how residents of Inowroclaw reacted to our Galeria Solna shopping centre's publication about providing unique "emergency kits" for customers with autism spectrum disorder (ASD). Each pack contains items designed to help them to isolate from external stimuli when needed – noise-cancelling headphones, a pleasant blanked and anti-stress squeeze balls.
The idea for this initiative was born at a meeting with representatives of SYNAPSIS Foundation, during which we have learnt, among other things, how to make the shopping centres' spaces even more friendly for visitors with high sensitivity to sensory input such as light or sound. Employees of our assets were also introduced to the rules of behaviour in contact with people with ASD, and pointed out measures that can be implemented in our shopping centres.
It is not the first initiative that was launched in EPP's assets with sensitive visitors on mind. Since May 11, "Quiet hours" have been in effect at our shopping centres. The music is turned off at least three hours a week, voice announcements are limited, and lights are dimmed where possible.