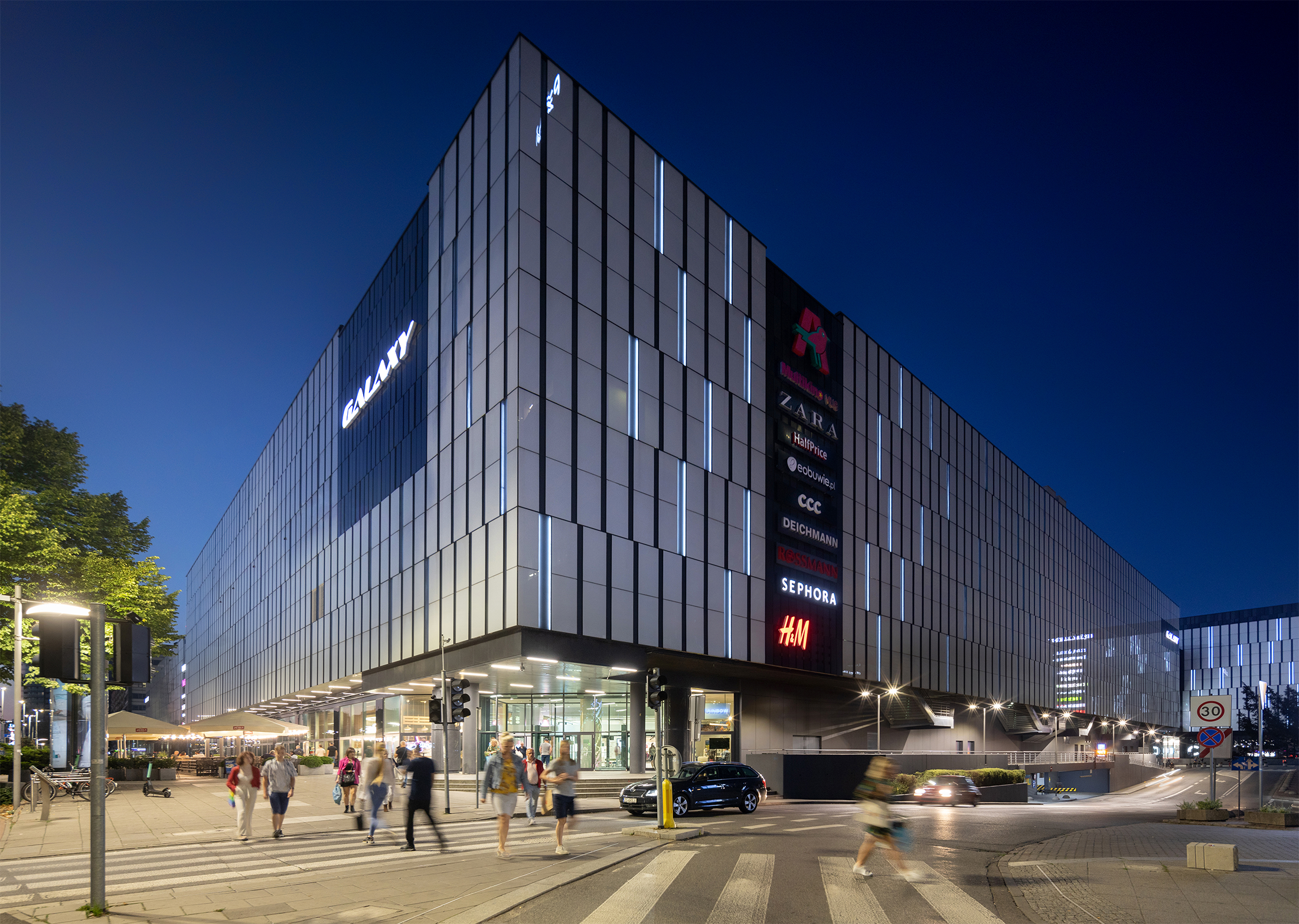 Galaxy
al. Wyzwolenia 18/20, 70-554 Szczecin
Galaxy is the most popular and the largest shopping and entertainment destination in the West Pomeranian region. Situated at one of the main junctions of Szczecin, it is part of the city centre. Galaxy is the destination for the regional debuts of many brands. The area of 56,400 sqm houses approx. 190 shops. Customers also have access to the region's most modern cinema, bowling alley and fitness space.
From January 2020, FOODPORT, a new food hall space inspired by Szczecin and referring to the city's iconic locations, has been operating in Galaxy.
FOODPORT's customers can enjoy 600 seats, some of which are located in specially adapted containers used on ships, 15 restaurants and unique rest areas made of europallets.
The shopping centre's F&B space was expanded by 750 sqm and, in addition to the well-known tenants, brands making their debut on the Szczecin market appeared there. FOODPORT's tenants include Kitchen Marché, Express Oriental, Pasibus and the Cafe Grzybek.
A five-story car park for 1,500 cars is available for customers.