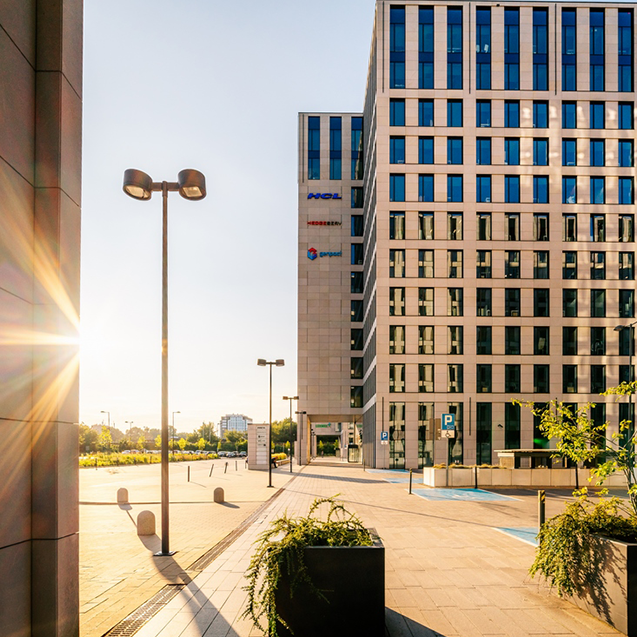 O3 Business Campus, Malta Office Park and Symetris Business Park have been awarded the prestigious WELL Health-Safety Rating certificate. This is a recognition for the teams in our office complexes, and for all those involved in the certification process. It is also a confirmation of the highest standards of hygiene in our assets and a guarantee of a healthy and safe working and meeting space.
The WELL Health-Safety Rating is an international system for assessing the health safety of buildings. It shows in an objective and scientifically supported way, that a facility's procedures and regular inspection of its key systems, such as ventilation and sewerage system, have a positive impact on reducing the risk of disease transmission, including COVID-19.
– Achieving WELL certification is a very big success for our teams. This certificate is associated with meeting exceptionally stringent standards for many aspects of the property. It is also a clear testament to the ongoing efforts made by the staff responsible for the condition and standard of our office buildings. The quality of the work space, and health and safety of people working there are our absolute priority, embedded in the company's philosophy and included in the implemented ESG strategy – says Konrad Biskupski from EPP's technical department.
The certification process was carried out by experts from SWECO and covered all buildings included in the office complexes in Poznań, Kraków and Łódź.